please remember this… act as mementos and fastenings to what is held close in remembrance and growth. Through photographs and objects that work in unison, a notation of sentiment towards values and ideals lays an infrastructure of care, observations, labor and preservation. By rendering compositions related to objects made, found and brought together in unison with the body, concerned efforts to instill the affirmations and procedures for growth formulates into a diverse array of image based objects. Decisions towards the shapes and forms of the works are directly referential to acts that fixate on actions relating to these interests towards safekeeping, liminality, and cherishing.

Houndstooth from a jacket from my late-father – that now protects

Dog-Ears as fold in a page, held in place by its own structure to remember where to start back again

A chair initially made for conversation, but made now as a further catalyst for coming together

Tethers from chains and hair, holding together moments and significance.

Images and objects continuously brought together to notate what is, what once was, what never will be, what was felt, and what can be.
Install shots from solo exhibtition at
Neon Heater Gallery - Findlay, OH

Houndstooth / /Dog-ear
this is the way we build our home
take and view with care (it is all we can do)
readiness to support
sorry for the sincerity (fill your cup)
held in context
for your trials and tribulations
if I could (I would never leave if you wish me to stay)
I do not need to justify my existence
what's wrong with you? (let me think about that and get back to you next time I see you)
enfin chez (finally home)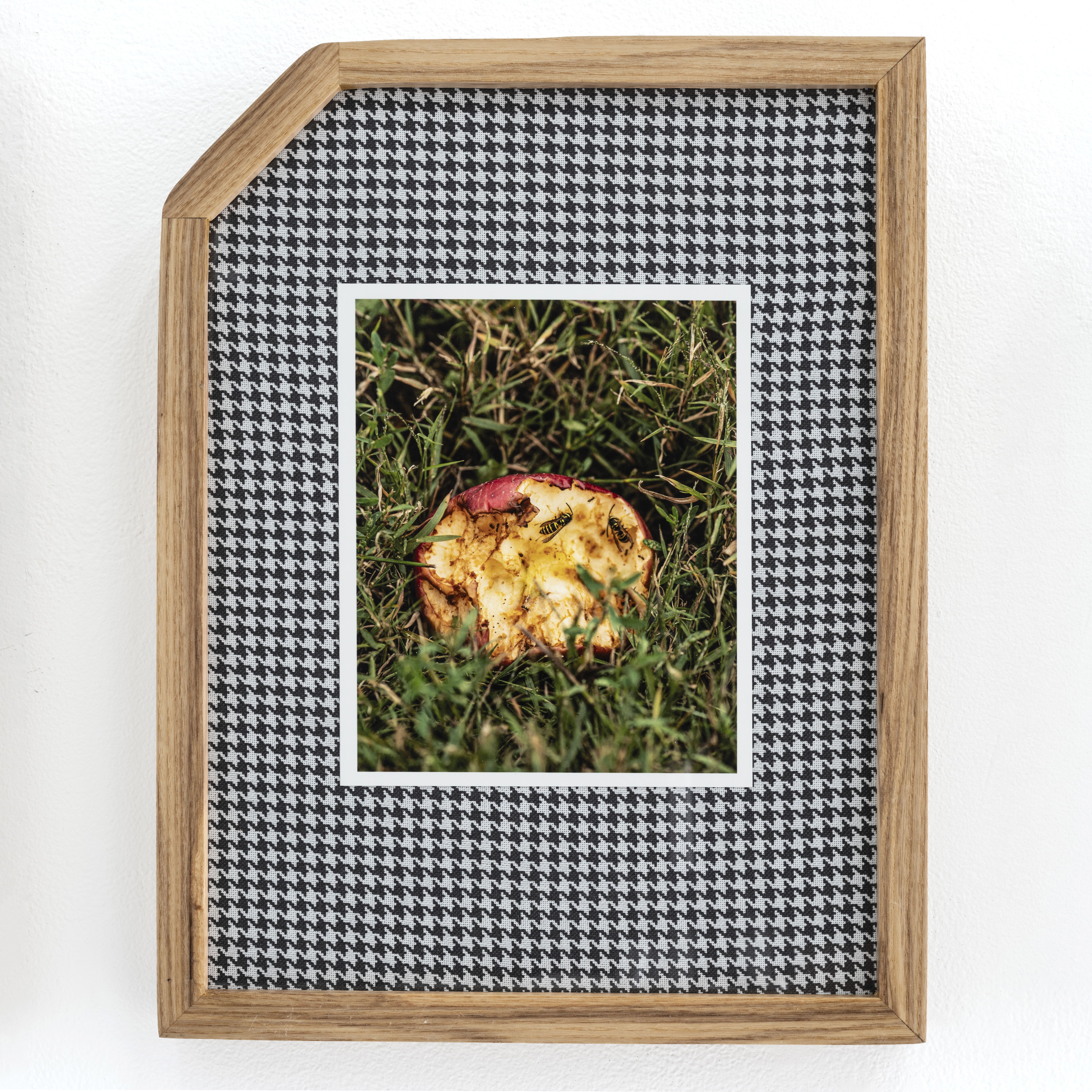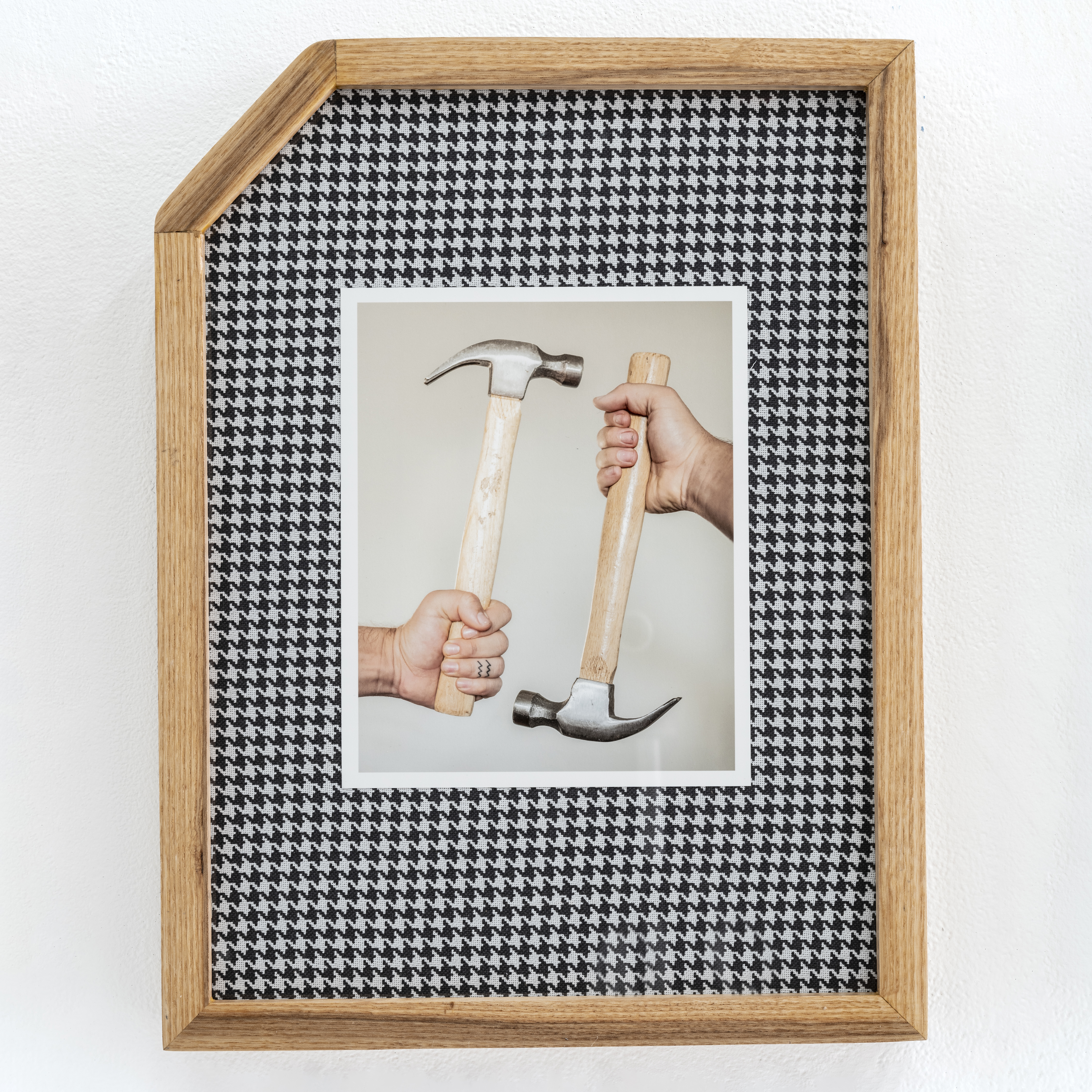 please join(t)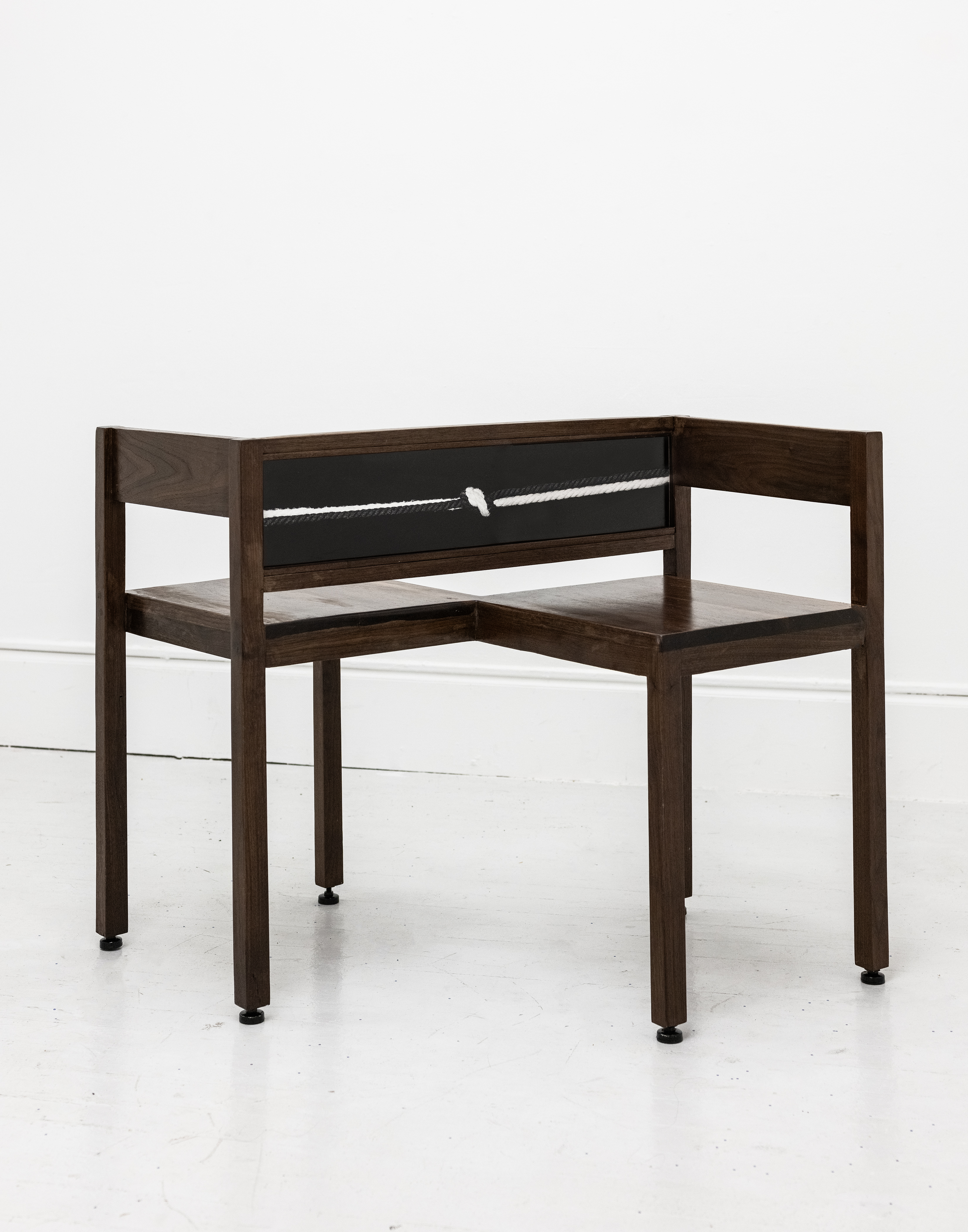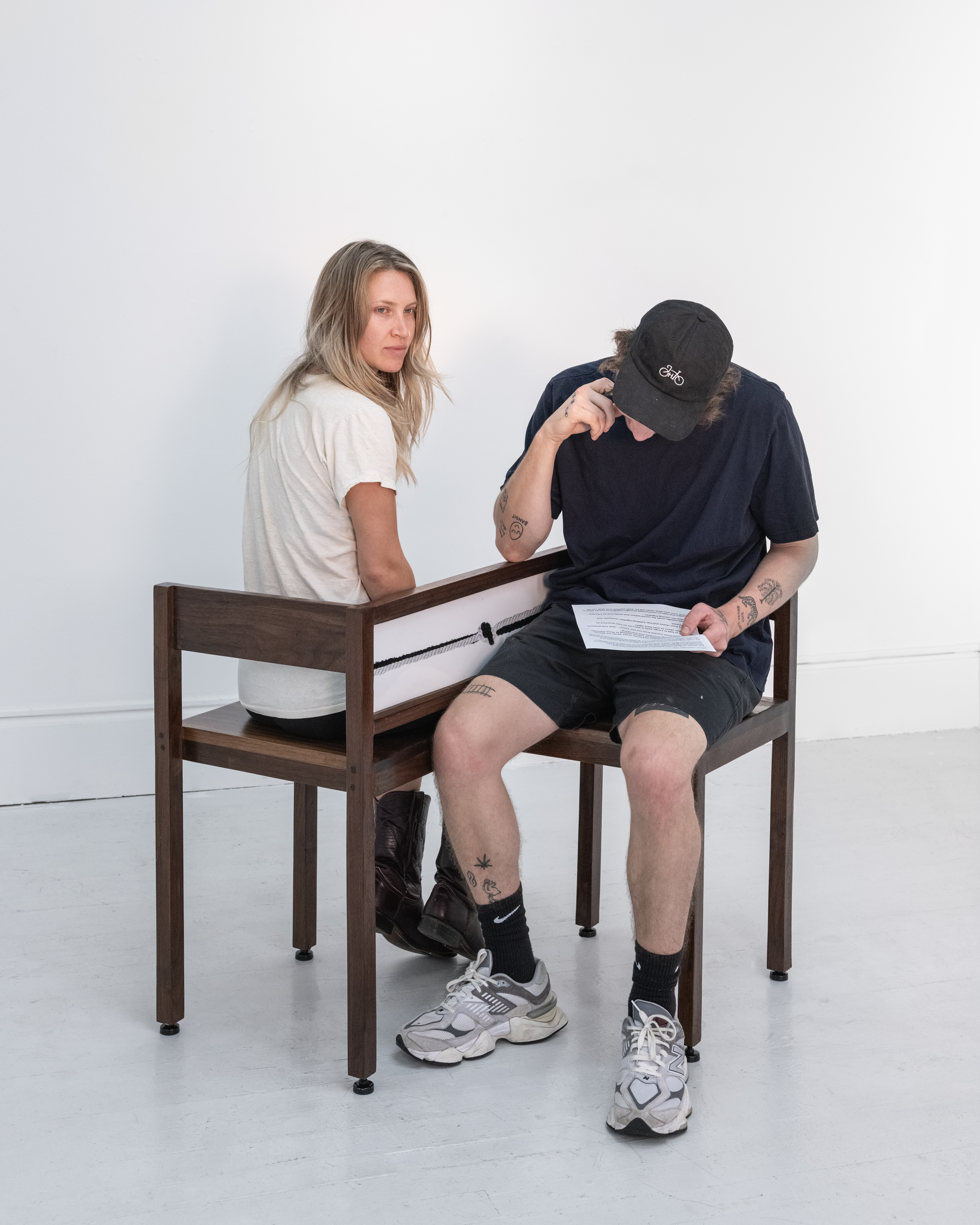 show your teeth (hound)
it is fine to rest when you can or need to
a sequence of transition and holding together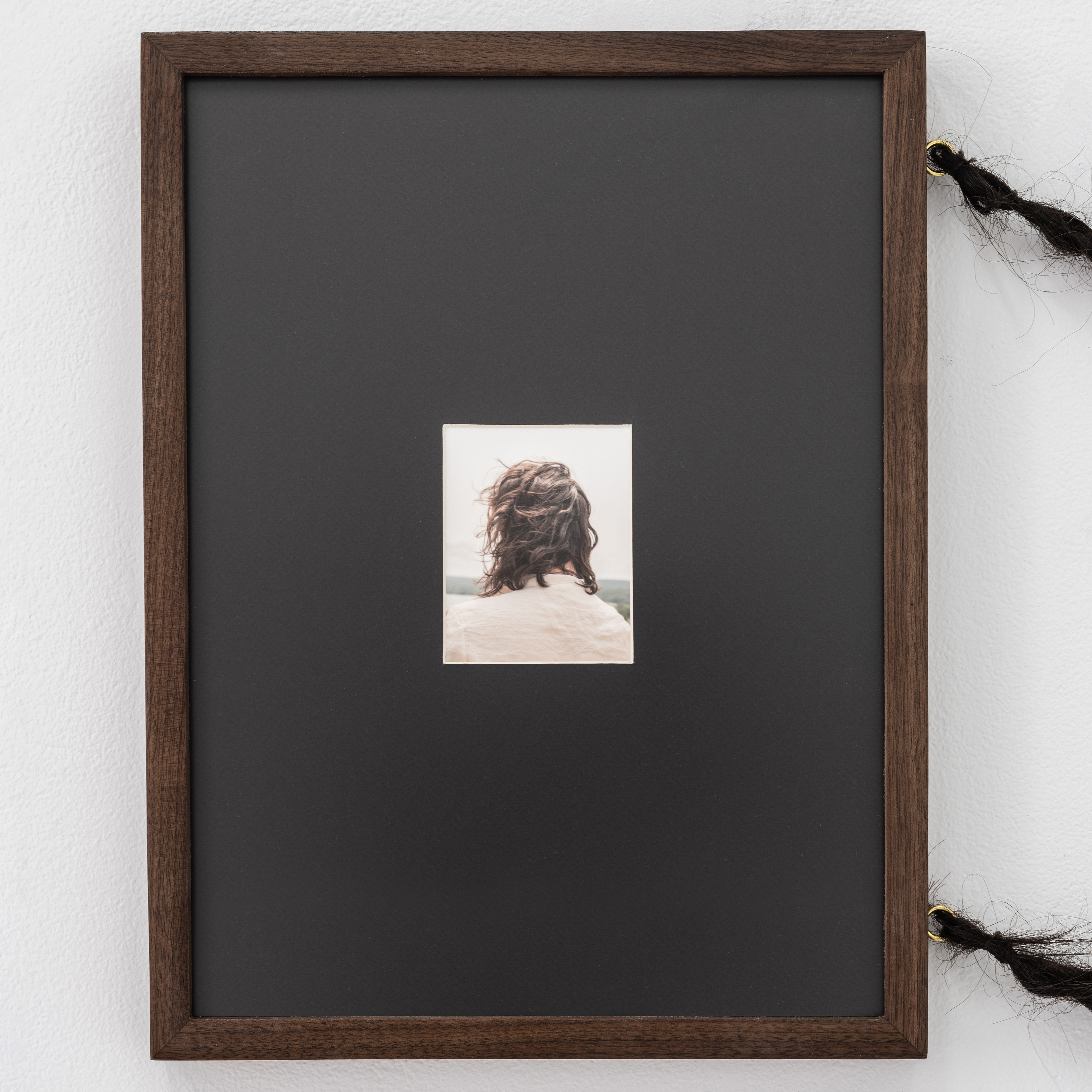 labor (but it is not this day that we falter) I & II
sustained together

(a) setting to inspire growth