Stone House Art Gallery
is pleased to present
Support Systems
, a collaborative exhibition by
Aubrey Theobald
and
Jesse Ly
. The artists worked jointly from a distance to create an exhibition that merges their independent disciplines into an installation of mixed media, hardscape sculptures, and photographic imagery. By forging works together, Theobald and Ly have formed dialogues that speak towards the physical, psychological, and conceptual actions of leaning on one another. These works have been formatted by their recognized need for mutual support in communal interactions, and the importance of developing close bonds among those close to them.
The works made for
Support Systems
balance these concepts through materiality, installation, and the presentation of objects and images that interweave through newfound compositions. This collaborative exhibit aesthetically straddles weighted material and care as visible in
In Regards to Nostalgia
, a recent exhibit with the pair at The Art Academy of Cincinnati.
Through their assisting acts of embedding pieces within others, the lifting of base structures, and the assisting props, these works begin to extend the collaborative exploration and play that denotes necessary balances. The pair applies what they consider true support within the framework of collaboration by extending sentiments and objects through the sharing and building of works collaboratively across homes and spaces with one another. They prize materially weighted supports in the collaborative sculptures themselves, and consider the partners they reside with in the exhibits conception.
In a number of instances, mediums and materials normally formatted for each of their individual practices become re-imagined through this new lens of collaboration. Independently, the two create a dual fixation towards a unity of purpose whose intent affirms these pieces and the friendship and community they represent into a differentiated format.
What is of the utmost importance to the duality in this exhibition is to create a fostered space in the gallery. This dedicated space speaks directly to how, whom, and with what materials you can lean on one another by; to prioritize again and invite tenderness in the framework of SHAG both virtually and in person.
// This work is made with love and care with/to three of the best people I could ever ask to be supported by and give my support to.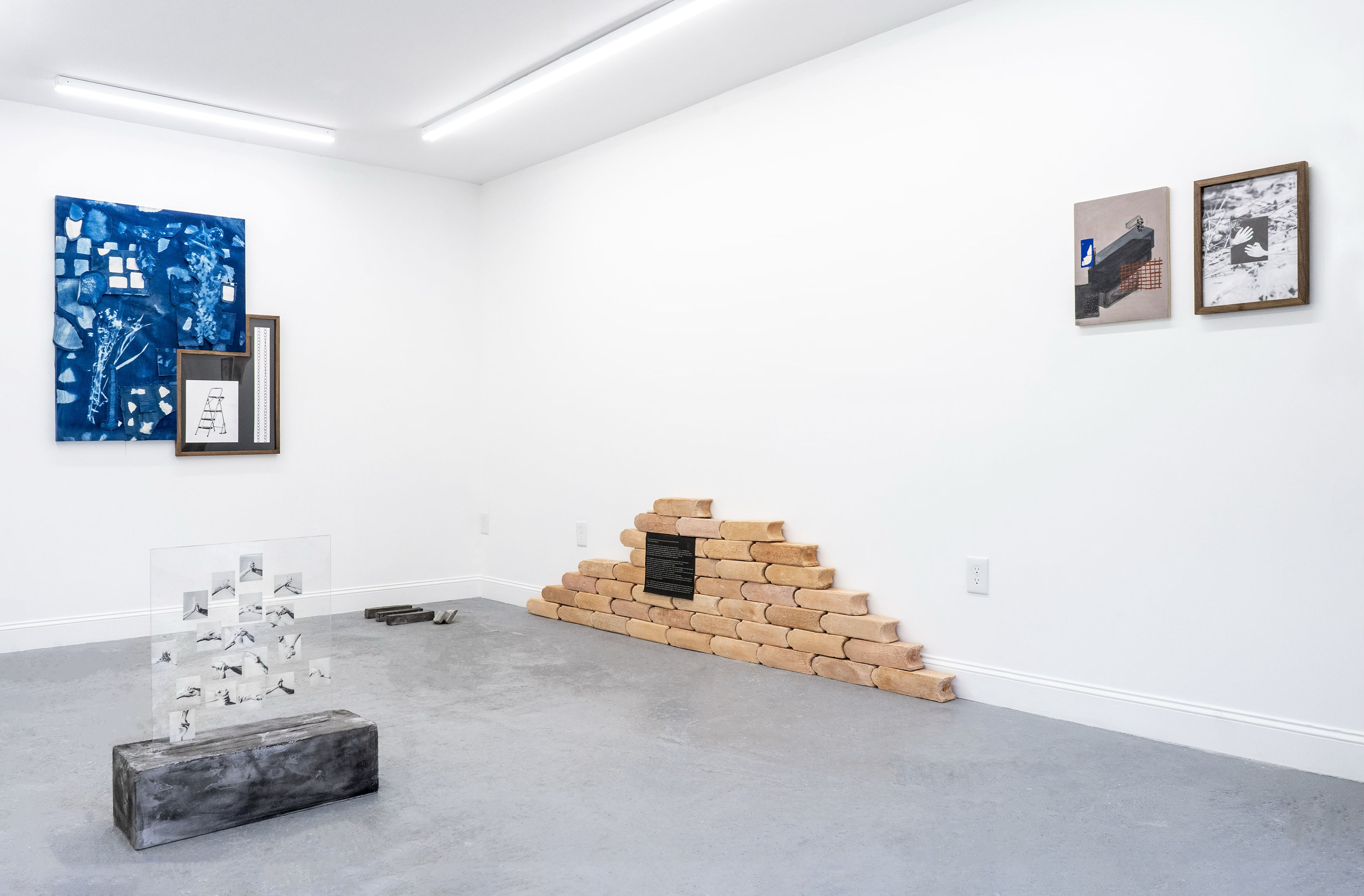 Install at SHAG (Stone House Art Gallery) - Charlotte, NC
Install Shots by Brock Oakley Ailes